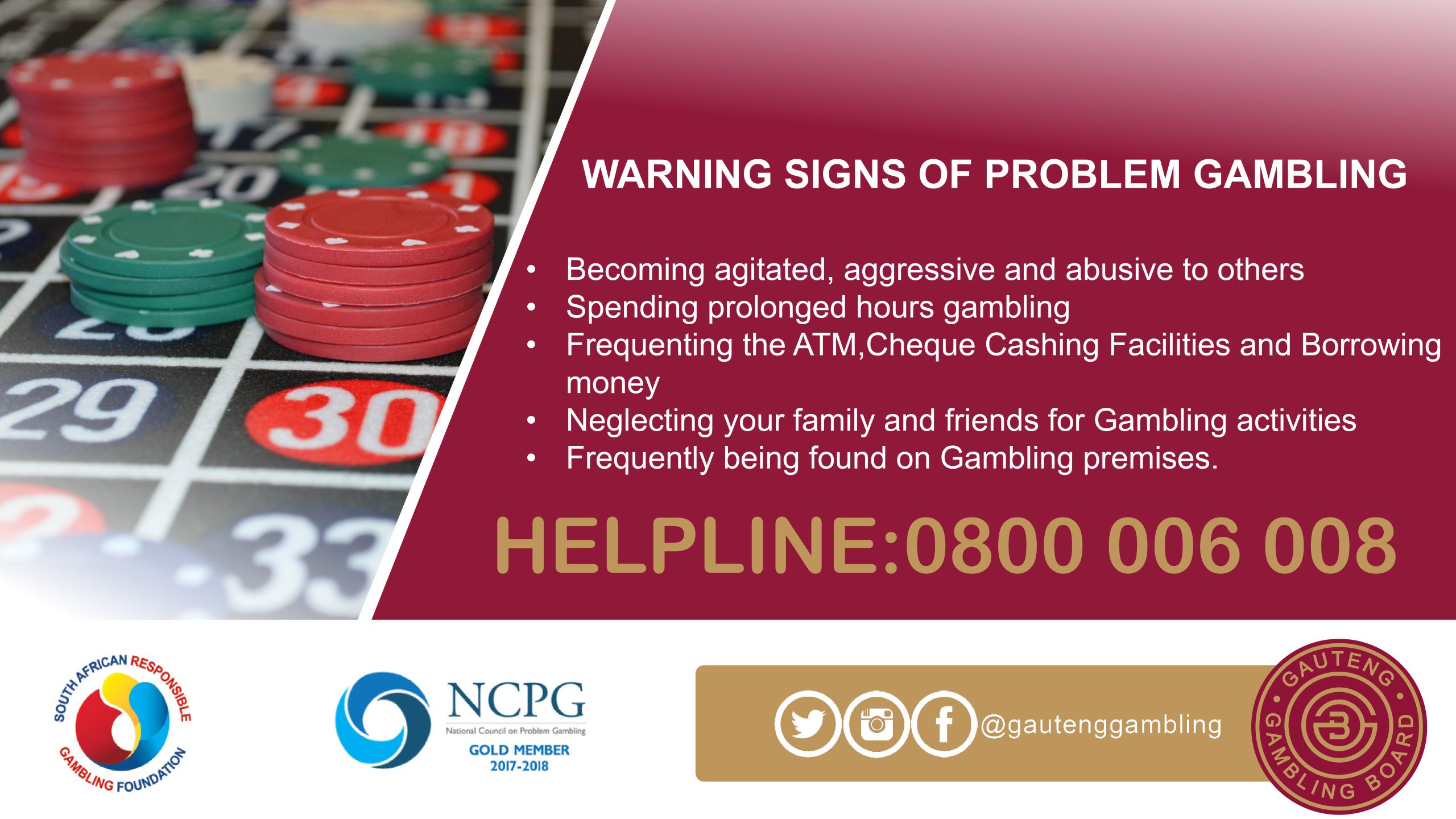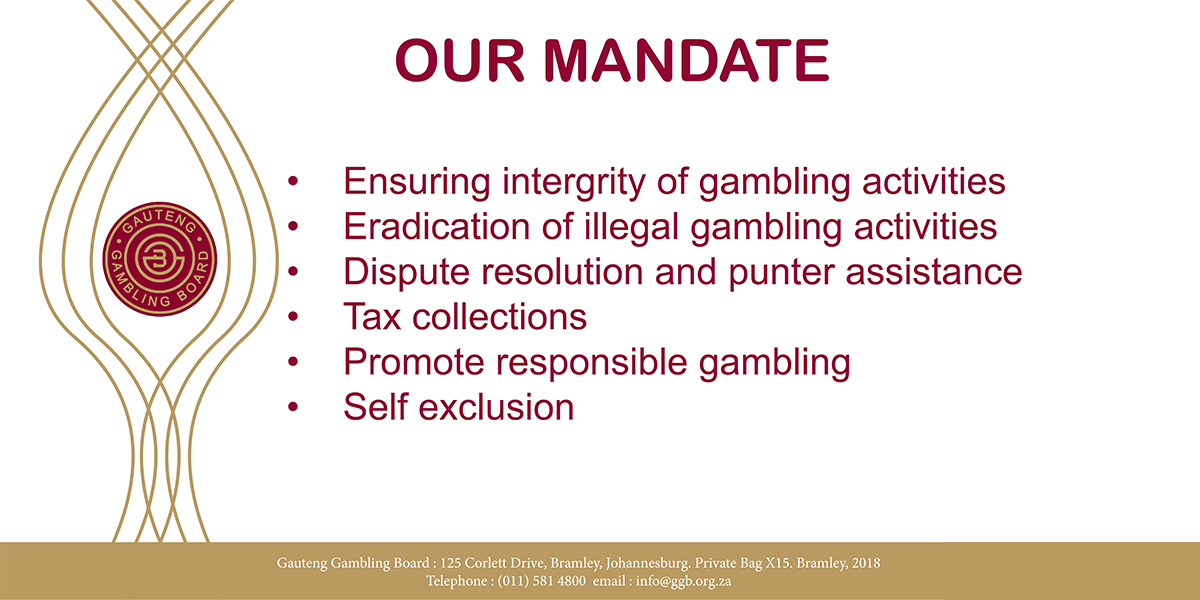 Randshow Banner - 6.(Warning Signs)jpg (1)
Banner - Social Media Vax (WHY Vax) 1
The Board consists of between eight and twelve non-executive Board members who are experts in various fields.  The Board Members' primary responsibilities are:
Formulation of operational policy and
Overseeing the operations of the Board
Executive Committee
The committee:
Performs all functions of the Board during the periods between meetings of the Board
Consists of three members of the Board, the chief executive officer and the chief operating officer 
Board Committees:
Audit and Risk Committee
Gaming Committee
Responsible Gambling Committee
Corporate Committee
Social & Ethics Committee
 GAUTENG GAMBLING BOARD MEMBERS:
Adv. Althea Platt (Chairperson)
Mr. Timothy Sukazi (Deputy Chairperson)
Ms. Matshidiso Modise
Ms. Refilwe Matenche
Ms. Kashree Rajoo
Mr. Ramateu Monyokolo
Dr. Peter Masegare
Ms. Thandeka Mgoduso
Ms. Ditaba Maraka
Mr. Pholoso Matjele
Adv. Nakedi Ribane
Mr. Phathudi Mamabolo
125 Corlett Drive, 
Johannesburg, 2018
South Africa.