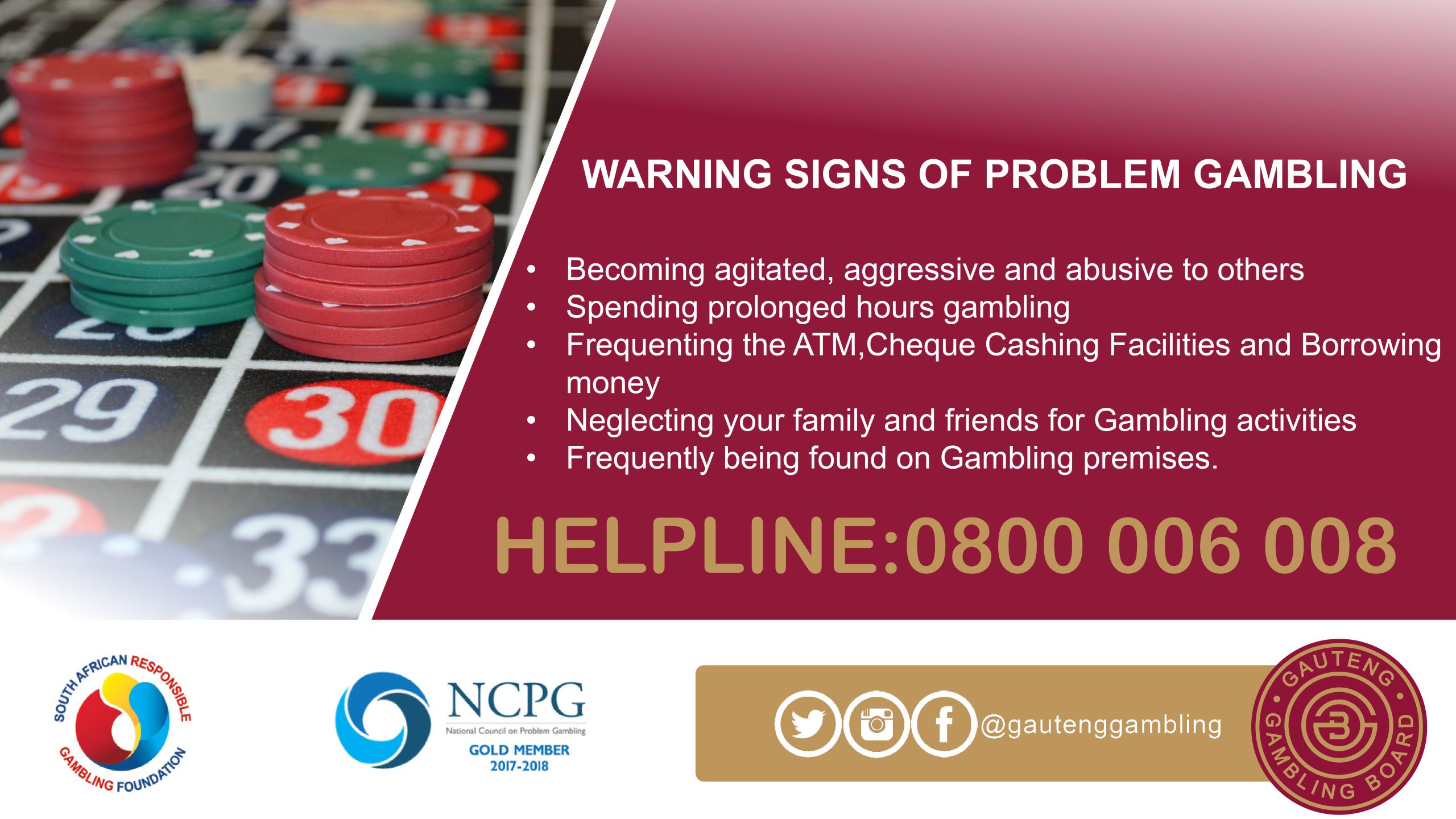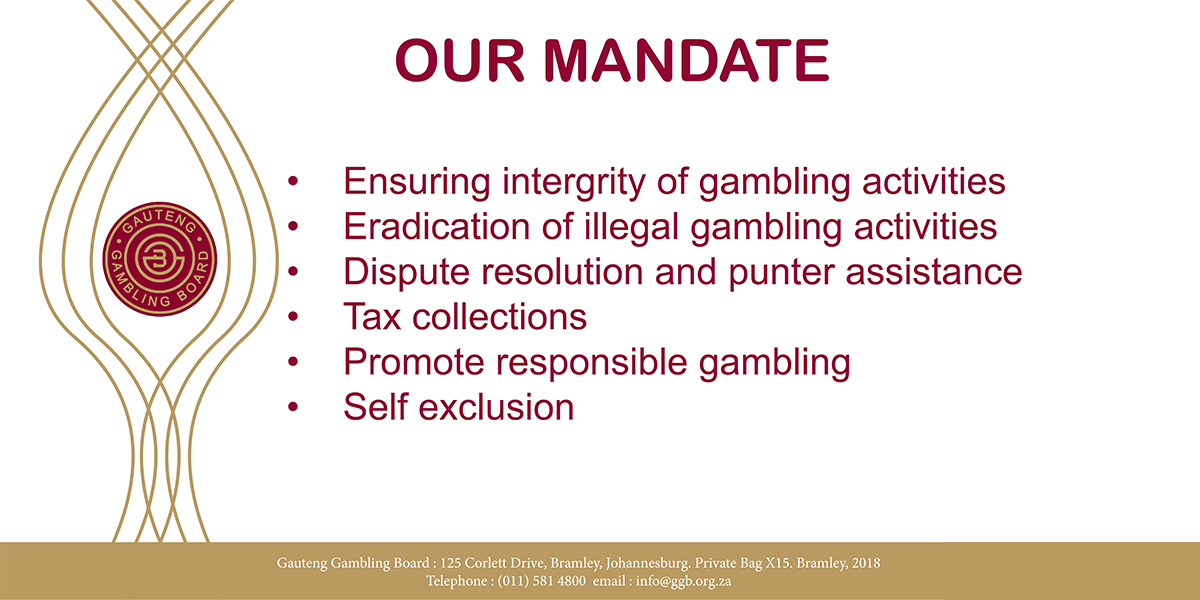 Randshow Banner - 6.(Warning Signs)jpg (1)
Banner - Social Media Vax (WHY Vax) 1
Gauteng Gambling Board Business Units
COMPANY SECRETARY
Provision of company secretarial services to the Board and Board Committees. 
COMMUNICATIONS
COMPLIANCE AUDIT
FINANCE DEPARTMENT
COMPLIANCE GAMING CONTROL
Ensures technical compliance of gaming devices to legislation.
INFORMATION TECHNOLOGY
LEGAL & LAW ENFORCEMENT
LICENSING & INVESTIGATION
HUMAN RESOURCES
Promotes and maintains industrial relations through: 
* Talent development and performance management. 
* Talent planning, organizational development and central resourcing. 
* Employee rewards and benefits. 
* Payroll and policy development. 
* Employee relations and transformation. 
* Employee wellness. 
* Human resource information management systems. 
SOCIO ECONOMIC DEVELOPMENT
125 Corlett Drive, 
Johannesburg, 2018
South Africa. 

© Copyright 2019 Gauteng Gambling Board- All Rights Reserved